Did you hesitate before clicking to this page? Unfortunately, millions of websites lack the high-caliber web writing necessary to hold visitors' attention, make a great impression, and induce action. If you hesitated, we almost lost you—which illustrates just how critical content is. You're well aware by now that content is vitally important to your business, and that great online content is an essential business communication tool these days! But how do you ensure you're developing great content?
Writing Great Website Page Copy — It's Easy and Affordable
with our Website Content Writing Services
We'll create custom website pages that resonate with audiences and deliver a consistent tone throughout your site, or bring your existing pages up to a new standard of utility and effectiveness. Starting with your core information, we develop original web page content on any topic, on demand. If you need ideas for new pages, we can ease your page-creation and mapping process by developing ideas for consideration. All website page writing includes:
Topic Ideas
Thorough Editing
Plagiarism protection
One revision round
Complete copyright transfer to you
Turnaround in just a few business days from your request
Standard Website Page

(350–500 words) — $165

Long Website Page

(600–700 words) — $215
You have a couple of seconds at best to connect with your visitor.

What you say and how you say it has to be exceptionally focused and exceptionally effective. Today, almost all businesses communicate through the web at some level, and everyone uses the web as an all-purpose information portal. Usage and user proficiency increase exponentially each year. Like it or not, your web presence is now an indispensible part of success.
What do you want your website to do for you? Do you want it tell a better story?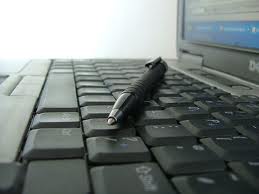 Whatever your purpose, the writing and content makes it happen. The graphics help, and search engine optimization corrals traffic, but ultimately, it's the words that get your visitors' attention, and enable them to understand quickly. In fact, Forrester Research's Media Field Study has revealed that 75% of users return to sites for the strong content and information turnover. Keeping content current is also key.
Is your purpose to inform, to sell, to make the reader act? Does your website really serve these objectives? A small fraction of all websites pull their visitors very far in, much less get them to make a decision and take action. Your website's job is to keep them there, to keep them reading, to get them interested, and to make them want to continue reading.
How do we do this?
First, by letting your visitor instantly recognize what your site is all about, and that it likely contains what they're looking for—useful information, the right product or service. They don't want to spend any time in the wrong place, so their first question is "am I in the right place?" If you don't answer that at once, they'll assume they're not in the right place and move on—"click."
Opportunity fleets away in a flash on the web.
To be effective, your web-content writing also has to be of a particular style, and artfully loaded with appropriate key words. It must also give the visitor a comfortable, confident feeling ... and let them trust the people behind the site. How are these feelings conveyed? Through experienced web-business writing. When doing business on the web you're putting your own personal magazine cover out there for everyone to closely examine anonymously. Talk about scrutiny! The writing simply must be exceptional.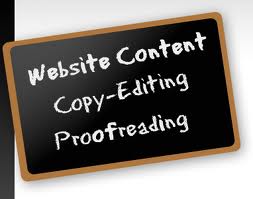 We can distill the essence of your ideas into effective web communication.

Our web content writing will persuade your reader, address their interests, and make them feel comfortable enough to take the action you expect. We are expert in isolating appropriate key words, developing page flow and connectivity, and managing meta tags. We also work closely with SEO (search engine optimization) and e-commerce specialists as needed to accomplish your website's mission.
Staying on top of your web content is vital. Don't hesitate.