The Live Safe Foundation
Get Safe. Stay Safe. Live Safe.
The Live Safe Foundation is a Dublin OH nonprofit organization (501c3) devoted to making fire- and life-safety education, awareness initiatives, and life-saving tools available to communities, campuses, and institutions. Its objective is to reduce fire fatalities and fire losses; its mission is to enable individuals, through preparation and training, to improve their ability to avoid and survive fires. Live Safe's inspirational slogan is: Get safe. Stay safe. Live Safe.
http://www.live-safe.org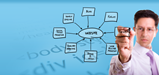 Adrecom
—Advanced Portal Technology / Web-Presence Management
Adrecom delivers proven e-commerce and content management solutions for all your business web needs. Adrecom offers a full range of proven answers to meet all of your business needs on the web: CMS, eCommerce and full-scale Portal sites. Its complete package of eCommerce services is designed to maximize your profitability by integrating seamless, simple designs and powerful technology supporting a rich array of features. Adrecom's customer-focused suite of products provides customizable solutions across the full development cycle based on observed best practices.
http://www.adrecom.net
ROI Commerce
—Building Profitable and Partnership-Centric E-Commerce Businesses
ROI Commerce offers a performance driven solution for companies struggling to realize a return on investment from their e-commerce website. Typically these are the same companies which have solid core businesses with recognized brands and highly desirable products. ROI Commerce also targets new and or emerging online businesses and brands that want to use the web and e-commerce as their majority marketing channel.
http://roicommerce.com
Recruiting experts with a clear vision and passion for delivering the right talent at the right time for the right cost, Chris Pritchard and PCS 2020 offer scalable solutions for the toughest recruiting challenges. Pritchard's team are strong generalists who can successfully recruit for absolutely anything ... and do it with high reliability and competence. They offer exceptional experience in finance and technology recruiting.
http://www.pcs2020.com