IBM Global File Vision -
A Global Multi-Site Geo-Dispersed File System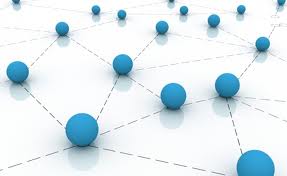 Free White Paper by Probizwriters, LLC

Proliferation of billions of low-cost mobile devices and sensors is fueling exponential global data growth and related access issues, which pose real management problems for businesses today. It's tough to keep up and wisely position for future data-related needs, and traditional NAS simply isn't going to meet business' demands. Preparing for the coming data tsunami requires new, robust solutions. Fortunately, IBM's emerging data-management and storage technologies offer real opportunities.

The future of cloud-based data management and access holds great promise, and IBM's SONAS vision is a paradigm-shifting foundation for private clouds that must offer high security, flexibility, and global reach. IBM is way out in front leading the charge, delivering necessary change and redefinition based on an inexorable reality that's coming fast.

To learn more about these exciting developments, the three key elements of IBM's scale-out NAS vision, and the capabilities IBM's vision offers for your business, download this free white paper now!

As an information service to the business community, Probizwriters offers this informative white paper on global data growth, the corresponding data-storage challenges and opportunities businesses face today, and IBM's vision for emerging global data solutions. The paper aims to provide a general understanding of how IBM's version of scale out NAS establishes a true multi-site, geo-dispersed file system for 21st Century file management.

We hope you enjoy this free white paper.
PBW • Probizwriters, LLC
---
If you have questions regarding the free white paper presented above, please first contact Probizwriter's Support group by e-mail at research@probizwriters.com.
We invite you to contact PBW, an independent business-writing consultancy, if your organization or team is interested in developing authoritative proposals, business plans, white papers, eBooks, case studies, manuals, reports or other business materials, whether technical or marketing in nature, for internal or external audiences.


Effective / Revision Date: 1-1-2013